Successful Identifications
The following gallery highlights some of our successful cases in the field. View how suspect composites, facial reconstructions from unidentified remains and facial comparisons can be used as an effective tool to aide in identification. 
1974 15 year old Jane Doe Identified
Watch the latest podcast! The skeletal remains of a 15 year old girl found in 1974 have finally been identified as Susan Poole after 48 years thanks to genealogy technology!
Charlotte County John Doe Identified
With the help of a newly created digital skull reconstruction and genealogy testing, Charlotte County was able to positively identify the remains of Gerard Lombard from a 1994 cold case.
Postmortem rendering helps Identify a hit and run victim
After the release of this postmortem rendering, the victim was successfully identified. Read the follow up story below!
Suspect composite helped identify a dangerous criminal
Delgado Ros was identified after a concerned citizen recognized the sketch composite and called in a tip. DNA confirmed that Delgado Ros was indeed the man responsible for these violent acts. He had fled the US but was located and extradited back to West Palm Beach to answer for his crimes.
Daniel Harrigan found Guilty of Murder
The jury finds Daniel Harrigan guilty for the murder of a 77 year old grandfather in the parking lot of Steinmart in Palm Beach Gardens. Thanks to the efforts of law enforcement, DNA and a sketch composite, Harrigan was identified and convicted.
Sketch composite helps ID a man posing as a Police Officer
A sketch was completed after a young woman reported that a man in uniform identifying himself as law enforcement pulled her over and then asked for sexual favors. Tips flooded in after the release of the composite and soon after the man responsible was identified.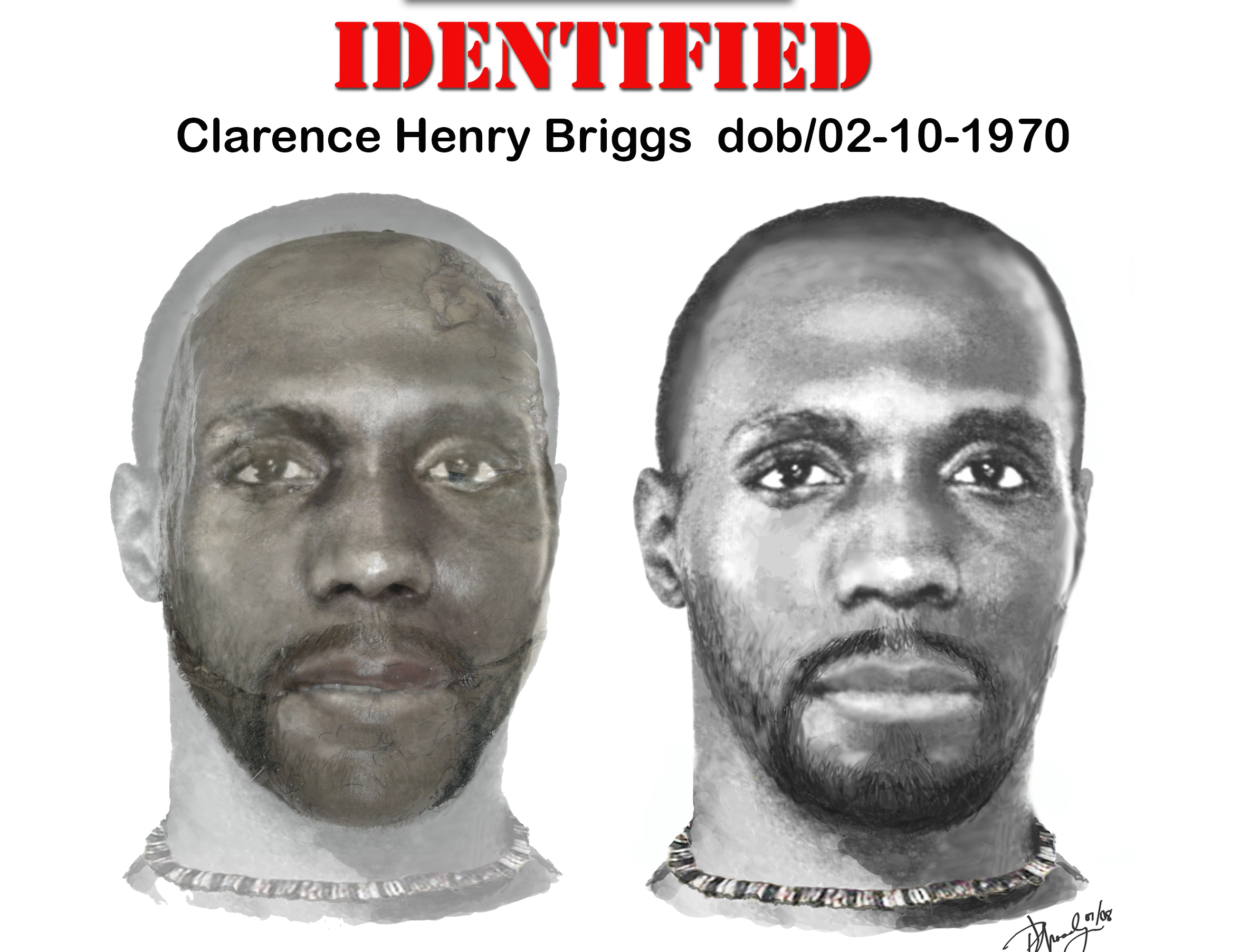 While several identifications have been made from our reconstructions of unidentified remains, there are several more who still remain nameless. The more exposure we can give a case, the more likely someone who knows the victim has a chance of recognizing them.
We're in the news! Keep up to date on our most recent cases!